We all use different paintball masks to cover our faces during paintball games, but not all paintball masks are suitable for playing on the field. However, to give a genuine opinion on paintball masks, I shared the Dye i4 review with you all.
According to my experience, Dye Paintball Masks are one of the best brands that design lightweight, strong, anti-fog, stylish, and cheap paintball masks for players. I felt great using the Dye Precision i4 paintball mask. Let's take a deeper look at the Dye i4 review.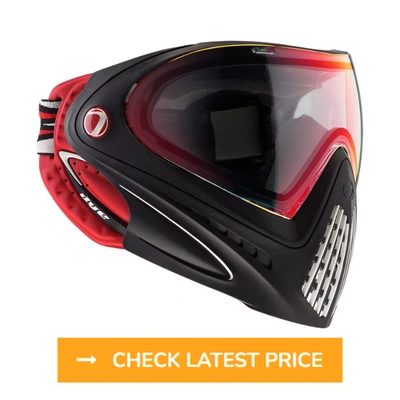 | | |
| --- | --- |
| Brand | Dye |
| Rating | 4.8 |
| Lens Coating | Anti-Fog Coating |
| Protection | 100% Ultravoilet Protection |
| Lens Material | Thermal Lens |
| Weight | 0.3 Kilograms |
| Color | Black, Black / Gold, Dirty Bird, Dyecam, Powder Blue |
According to my experience of using the DYE Precision i4 Paintball Mask, it is very comfortable because of its extremely lightweight and foam-padded frame. Also, it is strong enough to protect from injuries while playing paintball games.
Thermal Lens With Scratch Resistance Coating
The lens of the Dye i4 Paintball mask is outstanding. It is a thermal anti-fog lens with an anti-scratchable coating on it. Sounds Great? Yes, it is. I was amazed to use it on the playing field, as my breath moisture did not blur the lens from the inside.
Moreover, this thermal lens helped me to see in darkness. DYE Precision i4 comes with different variants and colors of lens. You can choose any one lens according to your needs.
Best Fitting
The tiger teeth buckle inside the paintball mask provides a great fit on the face. Also, the foam padding helps to adjust the face shape according to the paintball mask. Its low profile quite fit on my face and did not move even when I jumped or crawled on the ground.
It is a cool and comfortable paintball mask. Also, it has breathable holes in front of the mouth, and it absorbs sweat. I wasn't irritated when wearing it because of its lightweight and anti-fog qualities.
Quick Lens Removal
The best thing that I like the most is the quick removal of goggles. This feature helps to remove the old lens and replace it with a new one anytime you want in just a few seconds.
Further, you can use this quick removal lens feature in the paintball game when passing from sloppy or sticky spots and keep your lens safe. And reattach it after passing from that spot. I kept my mask's lens safe for one year by this method.
Easy Communication (No Distortion)
In paintball games, communication with teammates is crucial to winning. And Dye i4 is the best paintball mask for having a compression-formed earpiece for sound hearing. Moreover, there is no distortion in the communication, and you can easily hear the voice of your teammates.
Pros
Strong and Lightweight Paintball Mask.
Anti-fog Thermal Lens with quick removal system.
You can wear eyeglasses.
No Distortion in the Sound.
Breathable Ventilation.
Different Variants in Lens.
You can change lenses easily.
Cons
Not suitable for a big head guy as it does not conceal the bottom of the face jawline.
However, the disadvantage is not for people with a normal or small head. If you are very heavy and giant in size. Then, I suggested you buy the latest model DYE i5 which is the no. 1 paintball mask right now in 2023.
If the DYE i4 review is helpful for you in buying a paintball mask, let me know in the comment section. Also, please share it with your paintball player friends.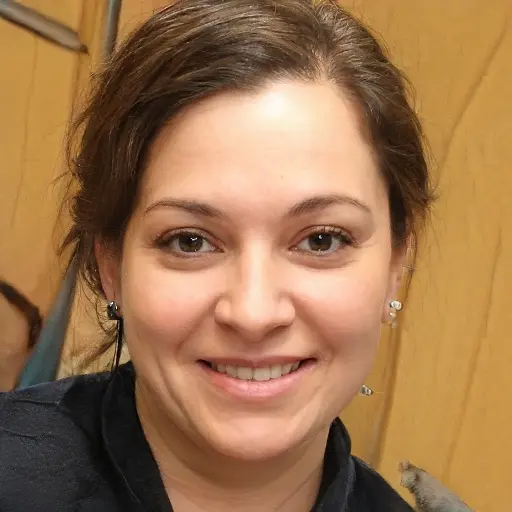 Annie Carter
Ever since 2016, I have had a keen interest in paintball, which has grown into an addiction. As a dedicated player of this energetic sport, I have spent a considerable amount of time researching several techniques, tactics, and gear options to enhance my gameplay. I enthusiastically share my knowledge and experience through my blog posts. Join me on this exhilarating journey, as we discover the fascinating world of paintball together!