Paintball Game is a popular game played by many people worldwide nowadays. And players play paintball games for their enjoyment and entertainment. But it is necessary to use a paintball mask to protect the face for safety goals. Thus, when using a paintball mask, many beginners and pro players enhance their paintball mask performance on the playing field. Many paintball mask accessories are separately available in paintball stores.
Always choose paintball mask accessories according to your need, reliability, and comfort. Because some paintball mask accessories do not fit accurately on different paintball mask brands. So, the compatibility of the paintball mask with its accessories is more important.
Types of Paintball Mask Accessories
Paintball mask modifications can improve the gaming experience and performance of the paintball player during a game. Some of the most popular paintball mask accessories are listed below:
Replacement Lenses
One of the typical accessories of a paintball mask is an anti-fog thermal lens. Most of the time, players change their paintball mask's lens with their old scratched lens.
However, The replacement lens is available in different colors and shades according to lighting and atmospheric conditions. And some replace the lens with colored lenses to change the look of their paintball mask.
Straps
The straps of a paintball mask are also a vital accessory that holds a paintball mask on the head and makes it unmovable while playing. Some straps come with pushable buckles that give a customized fit according to the user's head size, and some have an elastic property that makes them flexible to the user.
Besides all this, these straps and buckles also get damaged after prolonged use, and the user has to change them. There are many types of buckle straps available in paintball mask stores. But you should only choose the strap that does not irritate your skin, is flexible, and is comfortable to use.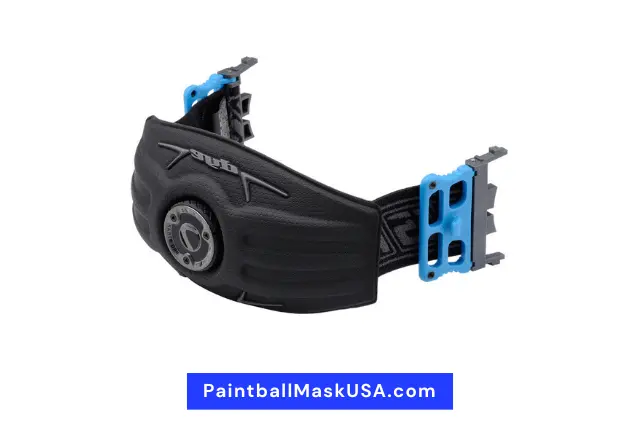 Visors
Visor is not an integral part of a paintball mask because it attaches to the top of the paintball mask to protect the forehead from injury and dust. However, Some players do not like to wear paintball masks with visors. But, some players wear paintball masks with visors to protect the forehead and give a great fit to the face.
If you are a player that likes to wear a visor then you should change your visor after some time because an old visor becomes slippery and irritates when playing paintball games.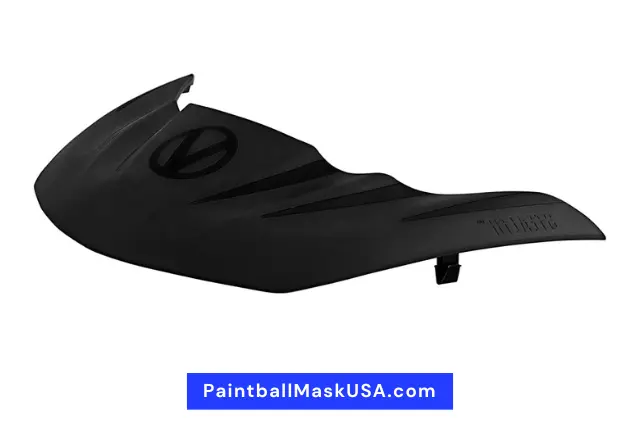 Foam Padding
Some paintball mask brands give an optional feature to alter the foam padding of the paintball mask, and some do not. It happens only when the padding becomes harsh or torn because of prolonged use. Moreover, Soft and flexible foam padding provides a safe way to protect the head from sudden jerks.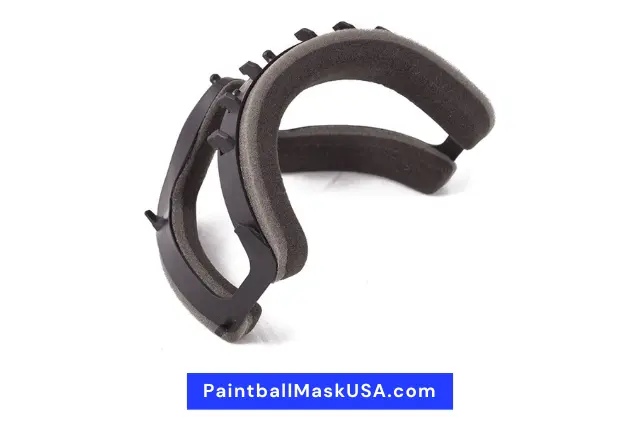 Recording Camera
Yes, using a sports video recording camera is an optional thing.
But pro paintball players usually mount a camera on their paintball masks.
so, they capture some extraordinary moments like winning paintball games, having fun with team players, etc. Like everybody, paintball players also love to create memories and make them last forever with the camera.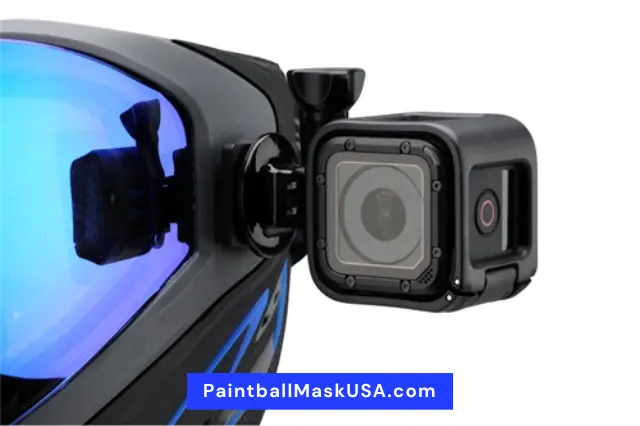 How To Choose The Right Accessories For Paintball Mask?
Having the proper equipment is essential for a safe and fun paintball experience. Here are a few things to understand when selecting paintball mask accessories.
Compatibility
Compatibility is more important than a brand because if you are buying a high-quality accessory like a lens, strap, or foam padding but still not suitable or agreeing with your paintball mask. Then it is just a waste of money.
Furthermore, many paintball mask brands construct paintball masks differently, and it is not rare that accessories do not fit all paintball masks. Because body shape, frame size, and buckles are different from each other. So, always choose the paintball accessory that proves suitable with your paintball mask.




Durability And Comfort
The second thing is comfort. Never compromise your comfort and functionality when playing a paintball game. For instance, a visor can offer shade and minimize glare, but it may not be worth using if it is too heavy or obstructs visibility.
Similar to the anti-fog lens, which can reduce fogging and increase visibility but may not be practical if it is uncomfortable or tricky to set up.
Assess Your Needs
Lastly, the feature of considering a paintball mask accessory is what you need. Please make sure to measure the requirements for your unique paintball mask to play a safe, comfortable game. For example, if you think your paintball mask does not fit as much, wear a visor for the best fitting. Or, if your view is not very sharp, change your goggle lens immediately, change straps if it becomes loose, and many more like that.
On the whole, choosing the appropriate paintball mask accessories can improve performance, safety, and sport enjoyment. Players should purchase paintball mask accessories that best suit their needs and tastes by considering compatibility, durability, and functionality into consideration. Also, I recommend you learn how to do maintenance the paintball mask. So, your paintball mask remains in top condition for the longest time.




A minority of paintball players customize paintball masks according to their preferences. For example, painting the mask, putting unique stickers, etc. But if you are a beginner, I don't advise you to do that.
I hope you liked this helpful article, do share it with others to guide them. If you have any further questions, do ask us in the comment section below.
Stay Blessed!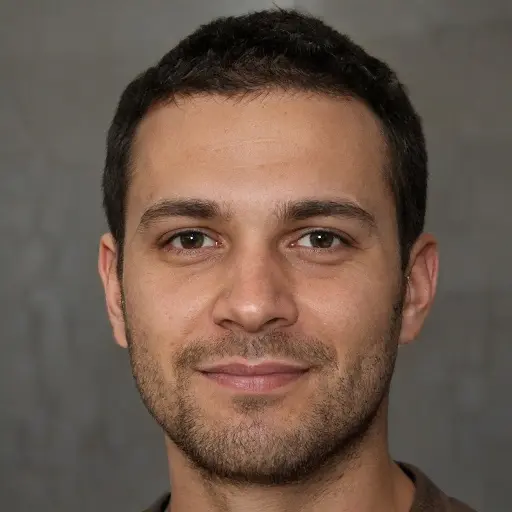 Jake Tyler
Hello everyone, let me give you a short intro of mine. I've been involved in the high-octane world of paintball since 2015. Over time, I've learned a lot about the game, how it works, and the gear that can make a difference on the field. I'm here to share my paintball experience and knowledge to assist beginners through my blog postings. Let's get ready to enter the fascinating world of paintball!