HK Army is a small but high-quality brand that sells full-featured paintball masks, and three months ago, I bought their most famous HK Army KLR paintball mask. And it was an excellent experience for my paintball games. I wrote the HK Army KLR Review to share my experience on which features I like the most and what I don't like.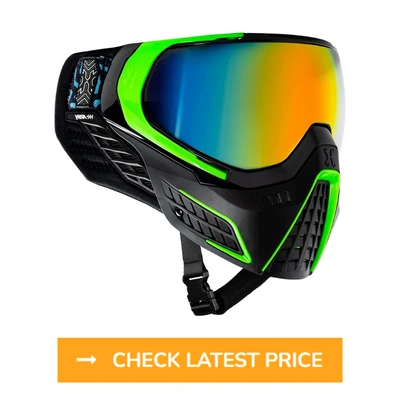 | | |
| --- | --- |
| Brand | HK Army |
| Rating | 4.6 |
| Lens Coating | Anti-Fog Coating |
| Protection | 100% Ultravoilet Protection |
| Lens Material | Thermal Lens |
| Color | Amp, Black, Blue, Gold, Grey, Red, White, Cobalt (Blue / Black), Electric, Neon Green, Platinum, Prestige, Royal |
KLR is a suitable and full-featured paintball mask at the best price. It has all the vital elements like a lightweight and fit frame, Dual pane anti-fog lens, mouth venting, etc. According to my experience, this HK army paintball mask is the most worthwhile face mask, like JT Spectra Flex 8 paintball mask. The venting holes in the mouthpiece removed breathing moisture inside the paintball mask that kept me fresh.
Comfortable Fitting
The frame of the KLR paintball mask is lightweight and assertive enough to protect from injuries. And the fit of this paintball mask is excellent. Its contour line shape makes a good posture for the face and covers the whole face, whether you have a rounded face shape or a slim face shape.
Further, The foam padding inside the paintball mask is not very satisfying compared to other best paintball masks. It is rough and unsmooth yet protects the face efficiently from every jerk. Besides this, I love its quality and fitting.
UV/IR Protected Dual-Pane Lens
The thing that made HK Army KLR paintball mask more stunning is its colorful dual-pane lens. It is also available with clear lenses. But I like color lenses because they make me more pleasing and look pro than other paintball players. Also, It is an anti-fog UV-shielded lens that protects eyes from UV rays and helps to avoid fogginess on the lens.
The working of this lens is perfect. A few days ago, the lens of this paintball mask broke from me accidentally. But I don't get worried because the feature of easily removing the lens allows me to replace old lenses with new ones easily.
Compression Molded Earpieces
The molded earpieces are unavailable in all paintball masks, but HK Army has all-in-one paintball masks. Its compression molded earpiece design allows you to hear sounds, and the mouthpiece helps you to speak effortlessly. Thus, communication with teammates is done efficiently.
Adjustable Silicone Strap On Back
The non-slippery locking straps under the chin and behind the paintball mask added more reliability to this paintball mask. It makes the paintball mask unmovable and ensures protection of the head and face. I liked the back strap more because it is wide and tightens the paintball mask securely.
Moreover, it removes the fear of falling paintball masks during gaming. Sometimes, levels of paintball games are difficult and have high jump or crawling scenes. Then, the straps of the paintball mask play an important role in shielding your face.
Pros
Lightweight Frame.
Colorful Mask, which gives a Stylish and Pro Look.
Removable Dual-Pane Thermal Lens that protects from UV Rays.
Unique Molded Earpiece to communicate Effortlessly.
Adjustable Straps.
Removable Lens System.
Great Contour Line.
Air Space in Mouth Piece.
Cons
No Visor for the best Fitting.
In the HK Army KLR review Lastly I said It is perfect for beginners as well as for pro players. Its high-density molded earpieces impress me because I smoothly hear every sound and speak with my teammates. I suggest you try the HK Army Paintball mask for an impressive and colorful look.
But if you are a comfort seeker, this HK Army paintball mask is not for you because its foam padding is rough compared to the JT Spectra paintball mask. That's all. If you liked this HK Army KLR Review, Share it with your paintball player friends and let me know your experience of using a paintball mask in the comment section.
Stay Blessed!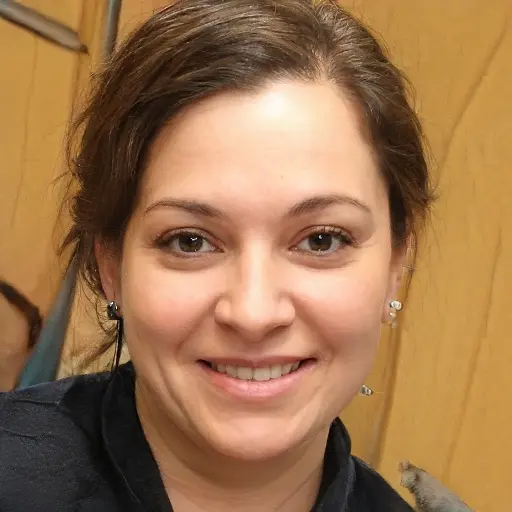 Annie Carter
Ever since 2016, I have had a keen interest in paintball, which has grown into an addiction. As a dedicated player of this energetic sport, I have spent a considerable amount of time researching several techniques, tactics, and gear options to enhance my gameplay. I enthusiastically share my knowledge and experience through my blog posts. Join me on this exhilarating journey, as we discover the fascinating world of paintball together!