In this JT Spectra Flex 8 Review, I'll tell you why this thermal Paintball Mask is one of the most widespread and high-quality helmets that is specifically designed to protect the whole head and face.
After using it, I can undoubtedly say that JT Spectra Flex 8 paintball mask is a cheap and full-featured paintball mask. It offers a peripheral anti-fog vision that makes it easier to look around and defeat enemies. The details of the JT Spectra Flex 8 Review is here.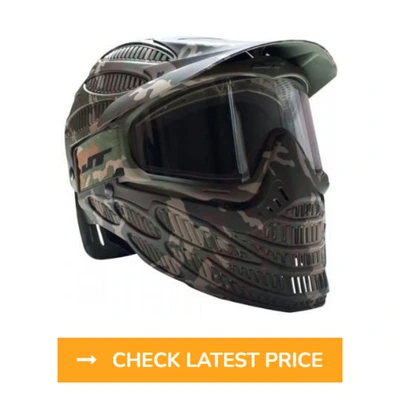 | | |
| --- | --- |
| Brand | JT |
| Rating | 4.5 |
| Lens Color | Clear |
| Lens Coating | Anti-Fog Coating |
| Protection | 100% Ultravoilet Protection |
| Lens Material | Thermal Lens (Polycarbonate) |
| Weight | 860 grams |
| Color | Camo |
Strong and lightweight construction with detachable parts is the best thing in JT Spectra Flex 8 paintball mask. Moreover, It attracts users, even me, because of its reattaching feature. I love devising. So, I customized and painted my paintball mask by separating all parts. It has many components have proven valuable for me in the playing field environment.
Full Helmet Frame with Low Profile
The full face frame of the JT Spectra paintball mask makes it different from other top 10 paintball masks. It benefits those who want to protect their whole head and face. I'm always very concerned about my body and my face. That's why I have chosen this paintball mask that covers and protects my whole head and face. Also, it is a very comfortable and soft padded paintball mask.
But on the other hand, it has a low profile that rarely fits different players' faces. But fortunately, It perfectly fits me and covers my jawline also. However, it is not a negative point for me but might be for others having big faces.
Peripheral Vision of 260
Most of the paintball masks I used previously irritate my eyes because of their narrow sighting. But, The peripheral Vision of the JT Paintball mask pleases me the most because it helps to see objects at an angle of 260 and easily find enemies in surroundings. Moreover, the anti-fog lens of this paintball mask is replaceable. Players can easily change the lens by themselves if they want to replace the old lens with a new one.
When I bought the JT Spectra, I used the same lens, but after some time, I replaced it with a colored lens to enhance the look. Besides, the anti-fog coating of this paintball mask lens is not very effective in my thoughts because it does not remove fog immediately.
Snap Release Buckle
The snap-release Buckle strap is excellent. These straps make it comfortable fitting according to the chin line similar to the Push Unite paintball mask. It quickly locks and releases the stretchable strap with buckles that ensure protection. This means your paintball mask will never be unclosed or fall when you jump or fall on the ground.
Pros
Super Comfortable and Lightweight Frame.
Amazing Design with Full Face and Head Protection.
Peripheral Vision.
Anti-fog Thermal Lens.
Detachable Paintball Mask that allows separating body parts easily.
Easy to Clean.
Mouth Vents for Breathing.
Cons
Not suitable for big heads or big faces.
You may have to buy lens separately to make it perfect for you.
The JT Spectra Flex 8 Paintball mask is one of my favorite masks I used. It fulfills all needs when playing paintball games, such as protecting my head and eyes, giving me peripheral vision, comfortable experience with Plush soft foaming inside the mask, and many more. If you buy this JT paintball mask, it would be a good decision to choose a paintball mask for you. If you like JT Spectra Flex 8 Review, share it with your paintball friends and comment on what you think about it.
Stay Blessed!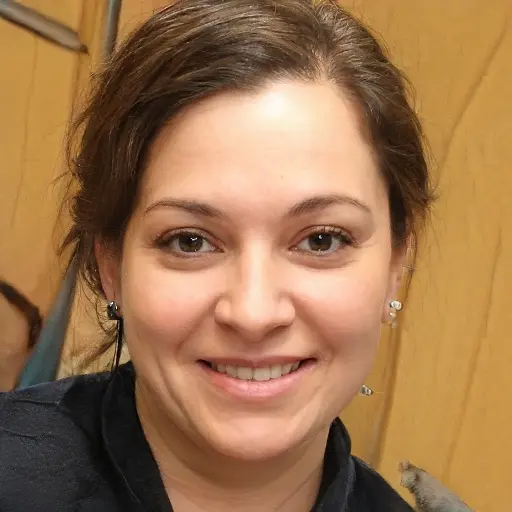 Annie Carter
Ever since 2016, I have had a keen interest in paintball, which has grown into an addiction. As a dedicated player of this energetic sport, I have spent a considerable amount of time researching several techniques, tactics, and gear options to enhance my gameplay. I enthusiastically share my knowledge and experience through my blog posts. Join me on this exhilarating journey, as we discover the fascinating world of paintball together!