I have been using Push Unit paintball goggles for more than 6 months. And yesterday, I thought, should I write a Push Unite Goggle review? The answer is yes because I want to share my venture with other paintball players if anyone wants to know about it.
This mask was one of the best anti-fog paintball masks for me whenever I played paintball on the playing field. Its lightweight contour design with an adjustable nose bridge accurately fits on my face and protects my face as well. Its thermal lens never irritates my eyes. Let's discuss the Push Unite Goggle review in detail.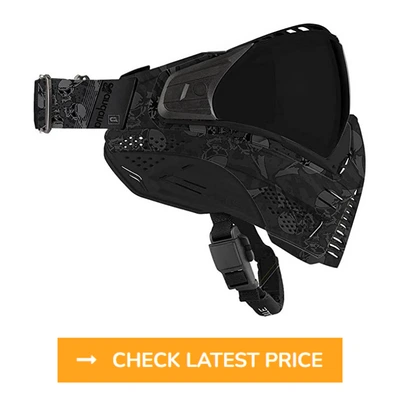 | | |
| --- | --- |
| Brand | Push Paintball |
| Rating | 4.8 |
| Lens Coating | Anti-Fog Coating |
| Protection | 100% Ultravoilet Protection |
| Frame Material | Plastic |
| Lens Material | Thermal Lens |
| Color | Black Camo, Infamous Skull Gold, Olive / Black, Sandana Olive |
Push Unite Goggle Paintball Mask has a bit different and higher constructive properties when compared to other paintball masks like Dye i4, Bunkerkings, etc. I said this because of its unique body shape with a nose bridge and a wide magnetic strap to adjust the size.
Moreover, mouth vents for breathing allow us to exhale moisture and keep us relaxed. Check out the latest price of the paintball mask now if you want to buy it.
Comfy And Stylish Structure
Firstly, I'm impressed with the design. It is strong and lightweight as well as attractive. On the paintball field, I look like a pro player among other players who have ordinary paintball masks. My spending is proven worthwhile, and I'm happy with this purchase.
Further, Its frame line is fine and smooth, not irritating the forehead on summer days. The foam on the forehead also absorbs sweating.
Nose Bridge Adjustment System
Honestly, I'm not happy with the nose adjustment bridge feature because it is not comfortable and smooth enough. But on the other side, it helps to adjust the shape, conforming to the nose shape, and allows me to speak effortlessly. It is practical for me whenever I play paintball.
Mouth Vents For Breathing
No doubt, Push Unite Goggles is not a cheap paintball mask, but it ensures quality, and buyers are happy with this purchase after using it. Its mouth ventilation easily removes fog inside the paintball face mask and keeps you refreshed all the time.
Because of ventilated holes in the frame, your eyes don't feel irritated at any second. Also, the pattern of mouth vents is excellent. It enhances the overall look of the paintball mask.
Magnetic Strap And Interchangeable Foam
I love the magnetic straps of this paintball mask. Because firstly, it is not available in any other paintball mask. Secondly, it helps to lock and hold under the chin area smoothly.
Additionally, The interchangeable foam inside this paintball mask is soft, lightweight, and changeable. It protects your face and head during any jerk and keeps your face relaxed. After some months of usage, the foam may be useless. But the players easily change the whole padding by themselves. It again looks like a new paintball mask.
Thermal Lens
The anti-fog-coated thermal lens protects the eyes from ultraviolet rays and paintball paint. Moreover, its thermal property helps me to see objects in the dark. It also provides a changeable feature to change the lens by themselves whenever needed. It comes in a variety of colors. You can pick any of the colors of your choice.
Pros
Tactic and Strong Body.
Magnetic Chin strap.
Ultraviolet-protected Thermal Lens.
Customize Fit with nose adjustment bridge.
Interchangeable Foam that absorbs sweating and protects the head.
A wise pattern of mount vents easily removes fog inside the paintball mask.
Ear Piece allows you to hear all coming sounds effortlessly.
Cons
A little bit more expensive than other badass paintball masks.
According to my experience, Push Unite Paintball Goggles Mask is more advanced and reliable than others. It has unique features that enable any player to buy it easily. It is a revolutionary product of the unite paintball brand with features like a nose adjustment bridge, magnetic strap, wide strap on the back of the paintball mask, and wise-lined holes for ventilation.
I hope this Push Unite Goggle Review is helpful for you all guys. If you like this article, share it with your player friends. Also, let me know your thoughts on the Push Unite Paintball mask in the comment section.
Stay Blessed!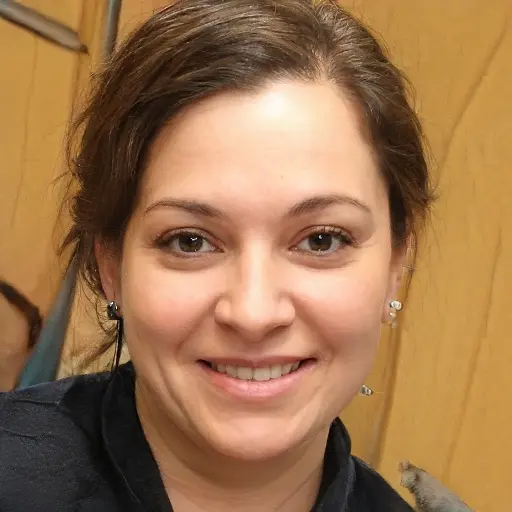 Annie Carter
Ever since 2016, I have had a keen interest in paintball, which has grown into an addiction. As a dedicated player of this energetic sport, I have spent a considerable amount of time researching several techniques, tactics, and gear options to enhance my gameplay. I enthusiastically share my knowledge and experience through my blog posts. Join me on this exhilarating journey, as we discover the fascinating world of paintball together!