Carbon Zero Pro is an attractive, trendy, and lightweight paintball mask that comes in four versions, reliable for every type of user. Each is in Pro and SLD models with less or full coverage. And I used the more coverage design of the Carbon Zero Pro paintball mask because it gives me more protection and comfort during gaming. Moreover, This paintball mask comes in an impressive foam padded zip bag, has anti-glare goggles, a fully ventilated frame, adjustable Dual Silicone straps, and many more. And, It was a great experience of mine using this paintball mask. Let me give you a detailed Carbon Zero Pro Review for more information.
| | |
| --- | --- |
| Brand | CRBN |
| Rating | 4.0 |
| Lens Coating | Anti-Fog Coating |
| Protection | 100% Ultravoilet Protection |
| Frame Material | Thermoplastic Elastomer (TPE), Silicone |
| Lens Material | Thermal Lens |
| Color | Blood, Moss, Smoke |
In Carbon Zero Pro Review, I will tell my genuine and comfortable venture of using this paintball mask in short and long playing sessions.
However, Its matching Visor and ventilation are the most satisfying parts of the Carbon Zero pro paintball mask because it has more holes than other paintball masks like Dye i4 or Empire Evs.
Lightweight Construction
It is the Lightest frame with high-quality, replaceable features that has two options for the users. One is in less coverage, and the second is in full coverage. Alike, It's Pro and SLD (solid), both models are excellent as these are made with strong polycarbonate material. But the foam inside the paintball mask, including replaceable ear slices, is a bit challenging to replace but handleable.
Anti-Glare Mirror Coating
The Carbon Zero Pro features a unique anti-glare wide-view lens that quickly removes fog from both sides of the lens, keeping the user's eyes comfortable. Moreover, its thermal coating protects the eyes from UV rays as it is made with exclusive VLT technology.
When I use this paintball mask, its specs neither bother me in foggy weather nor in summer. Also, it helps me detect enemies, especially in cold game sessions. I won several times because of its good quality lenses.
Dual Silicone Strap
Nothing much to say, but If you want to buy a less coverage paintball mask, you will have 1.5-inch wide straps with adjustable locks. And, if you buy more coverage paintball masks, you will get a 2-inch wide strap with adjustable locks. Both are soft and comfortable that never itch the skin under your chin.
Multi-Directional Venting
Its multi-directional airflow is an excellent feature for me in the Carbon Zero Pro paintball mask. It makes the player feel relaxed and refreshed by never irritating him with his warm breathing. But one negative point of this feature is more holes, more chance to reach paint inside the paintball mask.
Sometimes, an opponent shoots a paintball at the masked part of the player's face, and in this situation, there is a chance that the paint can go inside the paintball mask. So, it's up to you what your preference is. Comfortable game or no paint on the face? But I suggest you choose a breathable paintball mask, don't worry about the Paint. You can easily clean your paintball mask.
Pros
Airy and Lightweight Paintball Mask.
Adjustable Silicon 2-inch wide straps.
Crystal clear lens with anti-glare coating.
Matching Visor.
Free Foamic Zip Bag.
100% UV Protection.
Dual Options for Frame Size.
Soft Foam Padding.
Replaceable Goggles.
Cons
More chance of reaching Paintball paint inside the paintball mask due to more venting holes.
Overall, the Carbon Zero Pro Paintball Mask is the best and most full-featured paintball mask and offers a smooth and protective ride while playing paintball games. Its robust yet lightweight frame protects you from every shock and injury.
I hope my Carbon Zero Pro Review will help you learn what the premium paintball mask should be like. If you liked this article, share it with your paintball player friends, and also comment with your suggestions or thoughts about this paintball mask.
Thank You. Stay Blessed!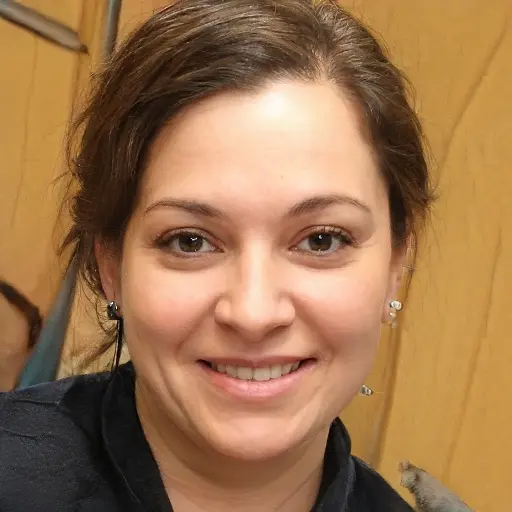 Annie Carter
Ever since 2016, I have had a keen interest in paintball, which has grown into an addiction. As a dedicated player of this energetic sport, I have spent a considerable amount of time researching several techniques, tactics, and gear options to enhance my gameplay. I enthusiastically share my knowledge and experience through my blog posts. Join me on this exhilarating journey, as we discover the fascinating world of paintball together!