Remember, your eyes are one time gift from God. A goggles lens on the paintball mask saves your eyes from the opponent's attacks, but on the other hand, a dirty paintball mask has so many disadvantages. For example, scratches on the thermal lens mask make it challenging to see the opponent and increase the glare of light. So, you should know how to clean paintball masks.
We found that some people face difficulty playing paintball because of headaches and eye pain. The reason is wearing an unclean paintball mask. We explained all of this to you. So you don't make the same mistake and clean the paintball mask before entering the playground.
How To Clean The Thermal Lenses Of A Paintball Mask?
Before telling you how to clean the thermal lenses of a paintball, we have a few tips for you:
We advise you to wear only the best paintball mask for the best paintball experience.
Replace the thermal lens of the mask once a year.
Never wear the paintball mask with damaged goggle lenses.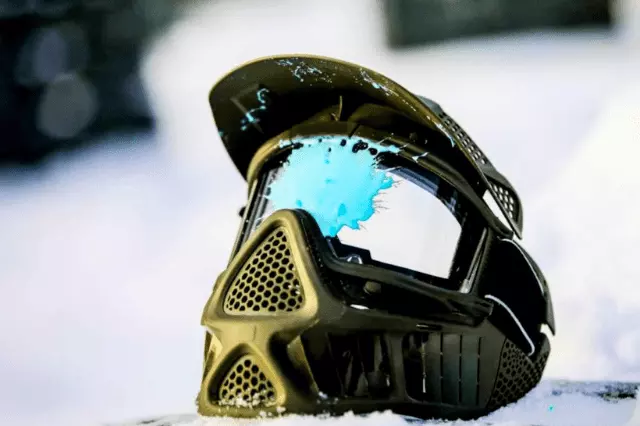 Now, back to the cleaning method of the paintball mask. Just follow the given steps to clean the paintball mask:
Remove the thermal lens from the paintball mask instead of leaving the goggle lens dirty for too long.
Take a microfiber cloth to remove the excessive dust and paint layer from the lens.
Only use recommended lens cleaner, like Polycarbonate spray, and spray it on the paintball mask.
You can use the cleaner spray again and wipe the lens with a microfiber cloth to remove the stains.
If the paint gets into the paintball mask, use a wet microfiber and dab the dirty spot until it gets clean. Yes, you can use the water here to make the microfiber wet.
Things You Should Not Do While Cleaning The Thermal Lens (5 Tips)
Never use water and soap for thermal lens cleaning.
Also, using an ordinary stain cleaner for glass cleaner removes the anti-fog and anti-ultraviolet coating from the goggles' lenses. So, don't use other liquids other than paintball lens cleaner.
Don't use regular paper towel or clothe on the paintball lens. Because the thermal lenses will get more scratches instead of getting clean.
Most of the amateurs wash the paintball mask lenses with water. As a result, the lens becomes foggy and unclear. Instead, you can have an extra goggle lens.
Most importantly, clean the paintball mask right after finishing the paintball game, as it will increase the lifespan of the paintball mask lens.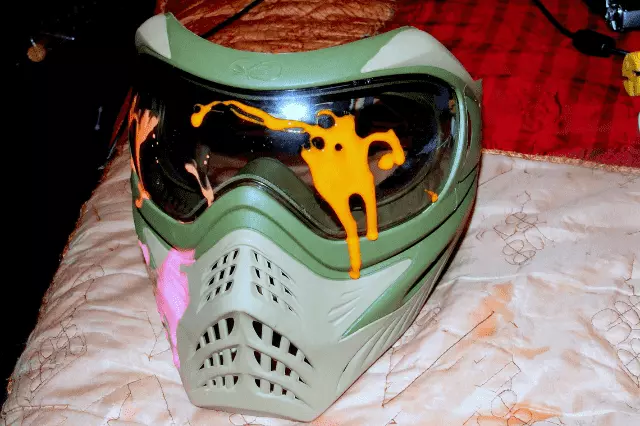 We hope you learned how to clean the paintball mask properly without making any mistakes. Also, we tried our best to share the goggle lens cleaning method in a few simple steps. If you got it helpful, share this article. Moreover, you can ask us any questions related to paintball in the comment section below.
Stay Blessed!