Empire E-Flex is a full-featured paintball mask that covers all aspects a player needs for a safe and comfortable experience. According to my playing venture with Empire E-Flex, it is the most comfortable, breathable, and lightweight mask. But most people are confused about whether it is a suitable paintball mask or not. That's why I decided to give an honest Empire E-Flex review.
In this Empire E-Flex paintball mask review, I tried to explain all components in detail, including the pros and cons of the Empire E-Flex paintball mask which proved helpful for paintball players.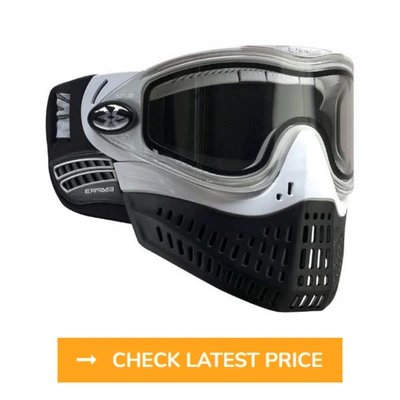 | | |
| --- | --- |
| Brand | Empire |
| Rating | 4.6 |
| Lens Coating | Anti-Fog Coating |
| Protection | 100% Ultravoilet Protection |
| Lens Material | Thermal Lens |
| Color | Black, Black, And White |
Empire E-Flex is the finest and most lightweight paintball mask, especially for beginners. Its features include breathability, quick lens removal, and a flexible chin strap, hearing any sound because of its earpiece design. Moreover, it does not have a visor to protect the forehead. But many players, including me, don't like wearing visors with paintball masks.
Lightweight
The lightweight and robust frame of the Empire E-Flex Paintball Mask made me so happy when I wore it for the first time. The foam padding inside the mask is soft and comfortable and easily fits on your head. It protects the face, ears, and eyes from injuries during the game. Further, the unique earpiece design offers an accurate sound-hearing facility and protects ears from paintball paint.
Excellent Breathability
The ventilated holes for breath exhaling are extremely best and relaxing. It helps to avoid breath moisture inside the mask and does not irritate your eyes with a foggy view. Moreover, you can effortlessly speak with players with the mouthguard.
Comfortable Foaming
Soft Foaming inside the paintball mask easily adjusts according to your face shape and does not provide any looseness. In my opinion, the best thing is changeable foam padding.
It means you can change the foam easily with the new one when you need it, available separately. I changed the foam padding many times when I wanted. This process kept my paintball mask looking new even after a year.
Flexible Head And Chin Strap
The straps of the paintball mask are one of the most important components as I wear the best paintball mask of 2023 with the help of these straps. So, it must be flexible and high quality and this paintball mask has good-quality straps.
Chin Strap is very flexible and comfortable. It does not irritate your neck. You can adjust both the head and chin strap according to face size and shape. There's a lock button to pull straps for the finest adjustment.
Anti-Fog Lens With Ultraviolet Protection
Anti-fog Thermal Lens of Empire E-Flex has clear peripheral vision. I must say, it is above average because there is no fog coming on the lens, and its thermal coating easily detects things.
Additionally, it protects your eyes from ultraviolet rays and from paintball paint. The Quick Lens removal system offers to change or remove the lens from a paintball mask. It is a very beneficial feature according to my experience because you can replace the lens with a new or colored lens same as the Dye i4 paintball mask if you get bored.
Pros
Lightweight and Durable Paintball Mask.
Breathable System.
Quick Changeable Lens option.
Clear Vision.
Anti-fog Resistance.
Unique Earpiece Design provides effortless communication.
Cons
A slight amount of paint may go inside the mask if a paintball is shot at the mouthguard.
I hope the Empire E-Flex review proves helpful for you. Share your paintball mask experience with me, and if you have any queries about Empire E-Flex Paintball Mask, ask in the comment section. Also, share this article with your friends. Thank You.
Stay Blessed!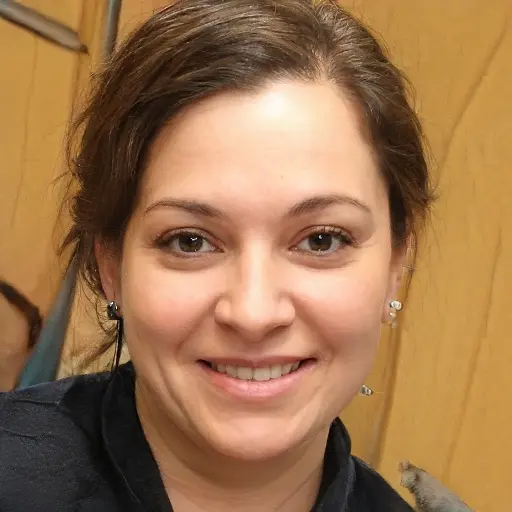 Annie Carter
Ever since 2016, I have had a keen interest in paintball, which has grown into an addiction. As a dedicated player of this energetic sport, I have spent a considerable amount of time researching several techniques, tactics, and gear options to enhance my gameplay. I enthusiastically share my knowledge and experience through my blog posts. Join me on this exhilarating journey, as we discover the fascinating world of paintball together!