I used Virtue VIO Ascend Paintball Mask a few weeks ago, and it was a wonderful experience. I never expected it to be so perfect for me. Because I wear glasses, and whenever I buy a new paintball mask, I'm confused about which helmet I should choose that fits my glasses too. Finally, Virtue Paintball Mask solved my problem, and I would like to share the Virtue VIO Ascend Review with you all.
Let's take a deep look at the Virtue VIO Ascend review.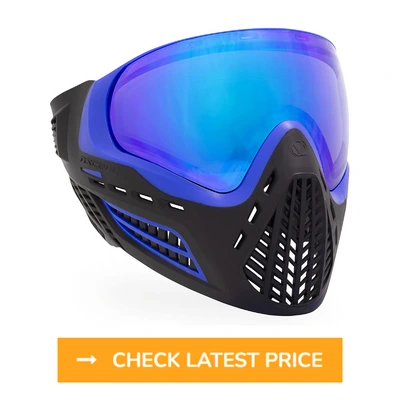 | | |
| --- | --- |
| Brand | Virtue Paintball |
| Rating | 4.7 |
| Lens Coating | Anti-Fog Coating |
| Protection | 100% Ultravoilet Protection |
| Lens Material | Thermal Lens |
| Color | Black, Blue Ice, Graphic Red, Highlander Camo, Lime Emerald, Purple Smoke, Red Smoke |
I hardly find paintball face masks under 100$ with top-quality features, including a lightweight body, dual pane lens, great fitting, and suitable for wearing glasses. If I compare Virtue VIO Ascend with Empire E-Flex, Virtue VIO Ascend Paintball Mask is the top mask on that list.
Lightweight Body
Virtue VIO Ascend Thermal Paintball Goggles have a lightweight frame that gives extreme comfort and does not give a feel of wearing something on the head. It excellently fits on your face, and there is no chance of looseness from the jawline because of its exceptional contour design.
Moreover, its rigid and flexible frame protected my head perfectly if talking about safety. I didn't get any jerk on my head when I fell on the ground. Communication with others is accessible because of its earpieces. It does not block any coming sound.
Great To Wear With Glasses
I wear eyeglasses daily and don't feel comfortable playing paintball without my glasses. Because of this, I only search for paintball masks that are great to wear with glasses. And I felt happy when the Virtue VIO Ascend Paintball Mask greatly fit on my face with glasses.
Its soft foam padding smoothly adjusts according to the face, and there is a space on both sides to wear glasses comfortably. Additionally, this foam is changeable, meaning you can change mask foaming after some months of use if needed.
Breathability
The Breathing System of this Virtue VIO Ascend is above average. The small hole designs on the paintball mask help to exhale breathing mist from inside the helmet and save eyes from warmth. It keeps you fresh and comfortable because your breathing fog does not irritate you. You can play the paintball game smoothly.
Peripheral Vision With Anti-fog Coating
Anti-fog Goggle with Large Peripheral Vision is my favorite thing about this paintball mask. The primary purpose of wearing a mask is to be safe from injuries and paint, as well as a clear view. Am I right? Yes. So, only a clear vision mask can be a good mask.
Accordingly, Virtue VIO Ascend Paintball Mask is a good paintball mask similar to the Empire E Flex paintball mask that provides a clear, vast view with anti-fog thermal qualities. Its anti-fog coating helps to avoid fogging on the lens, especially on foggy winter days.
Pros
Breathes Easier.
Lightweight and Comfortable Body.
Distortion Free Sound.
Large Peripheral Vision.
UV Protected Anti-fog Lens.
Consistent with all Virtue Accessories (straps, lens, foam, visors).
Cheap Price.
Cons
One-Piece Body isn't very flexible.
By and large, Virtue VIO Ascend Paintball Mask is the best choice for players. This paintball mask has excellent features at a very reasonable price.
The actual means of sharing Virtue VIO Ascend Review is to share my unbiased review and experience with all of you. If it was helpful, share it with your friends. Thank You.
Stay Blessed!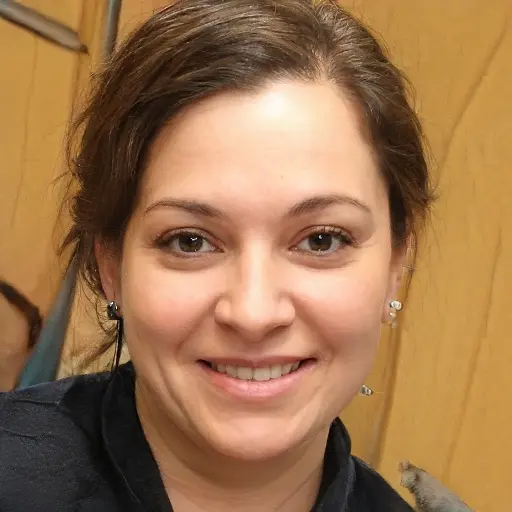 Annie Carter
Ever since 2016, I have had a keen interest in paintball, which has grown into an addiction. As a dedicated player of this energetic sport, I have spent a considerable amount of time researching several techniques, tactics, and gear options to enhance my gameplay. I enthusiastically share my knowledge and experience through my blog posts. Join me on this exhilarating journey, as we discover the fascinating world of paintball together!