If you are reading this and want to know what to wear for paintball, then you will play paintball for the first time. According to our experience, the clothing style for paintball depends on multiple factors. For example, is it winter or summer, in what circumstances are you going to play, and are you a boy or a girl?
But there is a to-the-point answer to all of that conditions. Simply put, there are only 6 things you must wear for paintball. In every season and every environment, you should wear our recommended items for complete safety and comfort.
What Clothes To Wear For Paintball? (Clothing Guide)
Let's check out the items you need when playing paintball without wasting any time.
1. Paintball Mask With Ultraviolet Protection And Fogless Goggles
So yeah, this is the ultimate need of every pro and beginner paintball player. You must wear the best paintball mask of 2023 to win a paintball game, even with your team. Because the paintball mask not just gives protection but also gives a sizeable peripheral vision for the best visuals.
You can completely protect your eyes, nose, chin, ear, and mouth. Meanwhile, you can breathe and listen without any problem. Most importantly, the goggle of the mask does not fog and protects the eyes from excessive light at the same time. I recommend buying paintball masks only from the best paintball mask brands on Amazon.




2. Thick Scarf To Protect The Head And Hairs From Paintball Paint
The paintball masks also come in the form of paintball helmets. But according to our recent survey, most people does not like that and use paintball mask for face and head protection. What should you wear on the head to save your hair from paintball paint?
I advise you to wear a thick scarf, cap, or bandana band on the head. Besides, you can wear anything you find comfortable.
3. Full Sleeve Shirt With Jacket To Cover The Chest
No matter the impact of the paintball marker, you must put on a long sleeve shirt to protect yourself from the opponent's stingy thrush. Also, you can wear an extra hoodie over the shirt. On the other hand, you can wear a light sweatshirt if the weather is summer.
However, you can wear a half-sleeve or sleeveless shirt if you want. But most people have soft and sensitive skin, and wearing full sleeve shirt is the right choice.




4. Long Trousers Or Jeans Pants For Legs Protection
Protecting the lower half of your body is more important than the upper body when playing paintball. The reason is you hide from the opponent players on the paintball battlefield and can get wounded because of the challenging circumstances. For example, you are sitting on the copses or crawling on the ground.
5. Fingerless Gloves For Safety And To Use The Paintball Marker
Yes, it would be best to have gloves for hand safety when playing paintball. But the gloves should be fingerless and without padding. So, the gloves without padding can help you yield a paintball marker comfortably. And you can press the trigger quickly because of fingerless designed gloves.
6. Boots/Shoes According To Paintball Battlefield
Remember, you cannot play paintball wearing sandals or regular footwear. You have to wear the shoes no matter what type of shoes they are. Some people like to wear joggers, and some love hiking boots for the super comfort level on bumpy land.
Also, wearing hiking boots protects you from ankle twists. Besides this, you can put on any shoes as the goal of wearing shoes on a paintball field is to protect and feet and run fast.




FAQs
Does Paintball Paint Wash Out Of Clothes?
Yes, paintball paint washes out of clothes quickly, as the paintball paint is not permanent. You can generally wash your paintball clothes.
Can I Wear Shorts To Paintball?
Yes, you can wear shorts when playing paintball. But I advise you to wear only full-length pants.
What Shoes To Wear For Paintball?
Our team recommends wearing hiking boots for the best ankle support. However, you can wear any shoes you like.
What Kind Of Clothes To Wear For Paintball?
You should wear full sleeve shirt and full-length pants on your body, with a paintball mask on the face and shoes on the feet.
What To Wear Paintballing Girl?
There is no difference in paintball clothing between girls and boys. In short, a paintballing girl should wear full sleeve shirt with an extra jacket to protect the chest, full pants, a paintball goggle mask, and shoes.
What To Wear To Paintball In Summer?
You should wear lightweight and single-layer clothes to play paintball in the summer season.
What To Wear For Paintball In Winter?
You should wear full-length trousers or pants and full-sleeve shirts with a jersey, hoodie, or sweatshirt to play paintball in the winter season.
What To Wear To Paintball For The First Time?
You can wear anything to play paintball for the first time. But wearing paintball goggles and shoes is compulsory.
What To Wear For Paintball Shooting?
Wearing full-length clothes, an extra jacket for chest protection, a paintball thermal mask, and shoes are essential for paintball shooting.
What To Wear For Paintball So, It Doesn't Hurt?
You should wear full-length clothes to cover your complete body. If you are wearing full sleeve shirt and full pants, then paintball thrust won't be able to hurt you.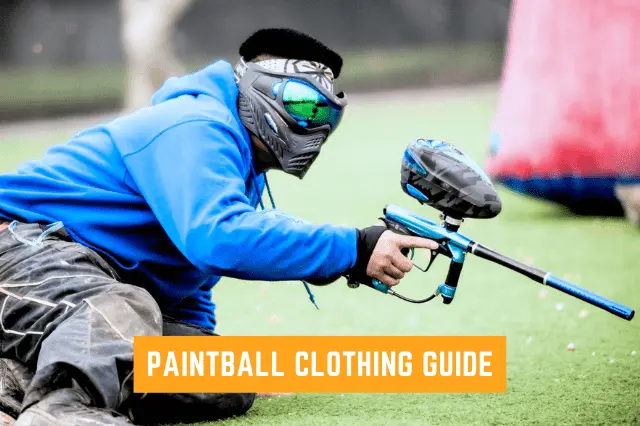 Hopefully, you have all the information on what to wear for paintball. As I worked so hard to answer your every question in easy words. Definitely, you will win the paintball game by following our instructions. If you want to ask us more, comment in the section, and don't forget to share this article on social profiles.
Thank You!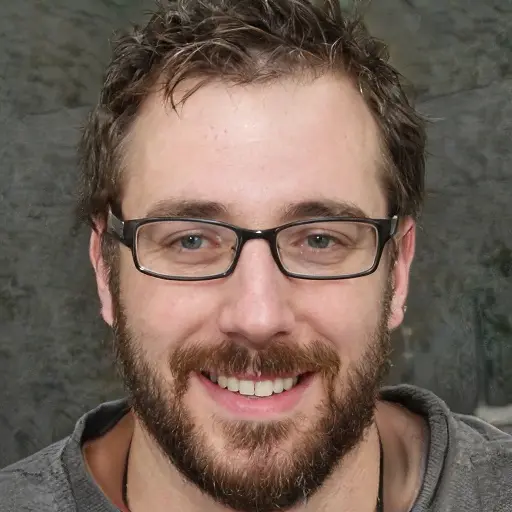 Clark Harrington
Greetings, esteemed readers! Crafting a passion for paintball since 2007, I have delved into the stimulating world of paintball with fervor and dedication. With over ten years of experience, I have honed my skills and gained profound knowledge of the game. It is my utmost pleasure to impart my expertise and enthusiasm for paintball through this blog. I aim to provide valuable tips and guidance to new players seeking to thrive in this industry.