I love to play paintball games, and I have always been excited to test out many popular paintball masks in the last two years to figure out how they perform differently in the same situations on the gaming fields. However, My previous experience using different paintball masks such as Dye i5, Virtue, JT ProFlex, and HK Army was excellent and smooth. These paintball masks were very comfortable and lightweight in use. In this article, I am sharing a V-Force Grill 2.0 review from my venture.
Moreover, I tried to look different and pro from other players in every paintball game. And this time, I tested the V-Force grill 2.0 paintball mask that looks unique in design, and its new visor and lens contour pleased me very much. So, the detail of the V-Force Grill 2.0 review is here.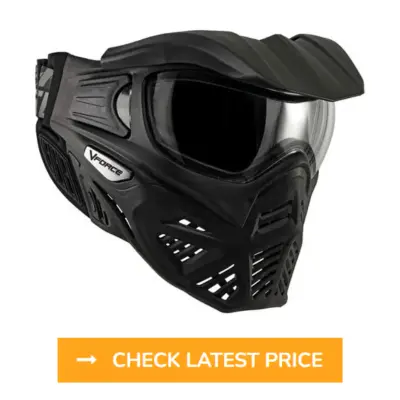 | | |
| --- | --- |
| Brand | V-Force |
| Rating | 5.0 |
| Lens Coating | Anti-Fog Coating |
| Protection | 100% Ultravoilet Protection |
| Frame Material | Silicone & Rubber |
| Lens Material | Thermal Lens |
| Color | Black |
V-Force Grill 2.0 Paintball Mask is a revised and improved version of v-force paintball masks that altered many features to give a smooth and comfortable experience to a user. According to my usage, its excellent features such as easy swap-out parts, Flexsoft Ears, Silicone Head Strap for unrestricted movement, a dual-pane spherical lens with multiple color options, a lightweight design at a reasonable price, and venting holes for breathing, making it an all-in-one top rated paintball mask.
Quickest Swap Parts System
The most satisfactory feature of this V-force grill paintball mask is its quick swapping of all parts. You can replace different parts like goggles, visors, straps, and foam with new ones whenever you want efficiently. Also, The spare parts of V-force grill paintball masks are easily available at paintball mask stores. You can buy them separately or with a paintball mask.
Moreover, Many players also think that why do we replace parts? The only purpose is the maintenance of the paintball mask to keep it in good condition for long-term use. Talking about me, I also changed the lenses and foam padding many times because I like my current paintball mask, and I want to use it for the long term.
Spherical Lens shape
I love the shape of the lens. Its spherical and unique thermal quality quickly removes fog from the lens and gives a clear, broad angel view. Further, the foam padding along the eye area is also removable and changeable, which is great. And whenever you want to change the whole foam padding inside the paintball mask, you can also do it from the lens area. Due to use in summer, I change its foam often because it gets dirty faster in summer.
Improved Venting
A different and superior feature I noticed in this paintball mask was its venting patterns. These patterns are on all spots at the lower side to breathe relaxed. Its breathability is more effective than the Dye i5 paintball mask because there are more holes on it to exhale warm breathing from the paintball mask. It helps to calm yourself during gaming and keep your eyes and nose in a comfy position where you don't have to get irritated from your breathing.
New Visor Design
V-Force Grill 2.0 Paintball mask has a new visor design that impresses me a lot because it protects my forehead from injuries and sunlight so efficiently. As compared to Virtue VIO Extend paintball mask, it is a little cheap and has a visor. Further, It is a faster snap-in system that can be separated easily from the paintball mask if you don't like the visors on the paintball mask. Besides, it boosts the protection of paintball masks in rainy or sunny weather.
SoftFlex EarPiece helps to listen and communicate smoothly. Plus, the facemask holes allow you to speak loudly and efficiently. Thus, communication with other players is more straightforward while wearing a paintball mask.
Pros
Lightweight and Comfortable Design.
Spherical Thermal Lens shape with 290-degree.
Easy to Clean different parts such as the lens by unlocking it.
Improved Venting System.
ProVisor.
Best Price.
Face Mask Holes to Speak properly.
Replaceable Soft Foam.
In sum, V-Force Grill 2.0 paintball mask is the improved and best-upgraded paintball mask ever according to my experience. It offers all the necessary and superior features that help to play a game comfortably and securely. I hope my V-Force Grill 2.0 review help if you have any confusion about it. Also, let me know if you have used any paintball masks in the comment section.
Thank You. Stay Blessed!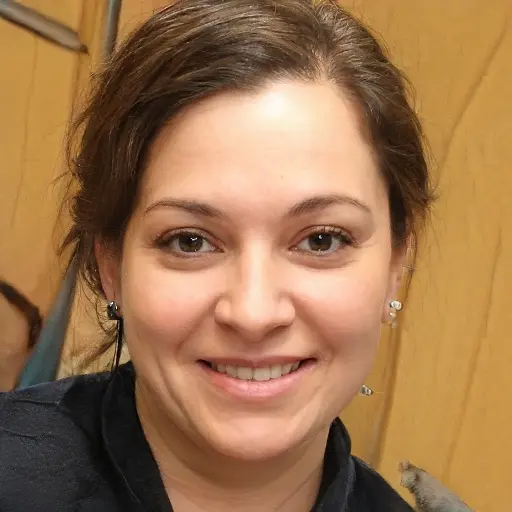 Annie Carter
Ever since 2016, I have had a keen interest in paintball, which has grown into an addiction. As a dedicated player of this energetic sport, I have spent a considerable amount of time researching several techniques, tactics, and gear options to enhance my gameplay. I enthusiastically share my knowledge and experience through my blog posts. Join me on this exhilarating journey, as we discover the fascinating world of paintball together!